CAR-T cell therapy is rapidly becoming a feasible and highly effective approach to treat human cancers, especially liquid malignant tumors ( B-cell malignancies and lymphoma); however, like other technologies, CAR-T has significant challenges.
Adaptive CAR-T cell infusion is an important advancement in tumor therapy. More work is needed to enable CAR-T cells to stop tumor cell escape, control toxicity, adjust the suppressive tumor microenvironment, improve tumor target screening as well as increase T cell persistence.
CAR-T cell persistence is a significant challenge for CAR-T therapy that ranges from the patients' tumor cells to the CAR-T cells used for therapy.
After adaptive CAR-T cells are injected into the patient, for a variety of reasons, the number of T cells declines rapidly. This "low CAR-T cell persistence" significantly limits CAR-T therapeutic efficacy.
The challenge is finding ways to prolong T cell persistence in vivo thus optimizing CAR-T cell therapy.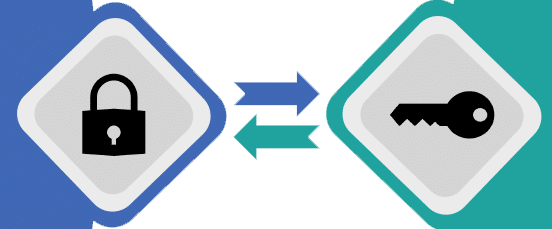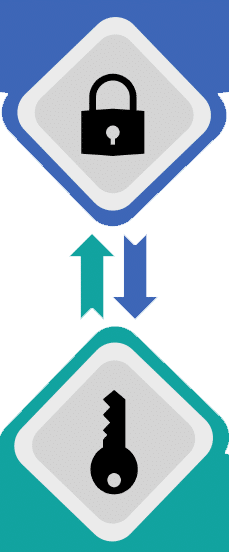 Cellicure's innovative technology, nCAR-TTM is based on groundbreaking discoveries made by Dr. Minggang Zhang and team at MSKCC. 
Using a high-throughput miRNA library screen, RNAseq, ATACseq analysis, and a series of in vitro and in vivo tumor model experiments, a critical signaling cascade was shown to facilitate T cell persistence in vivo, leading to a significantly higher CAR-T cell therapeutic efficacy.
Cellicure's focus for nCAR-T is the treatment of B-cell malignancies and solid tumors.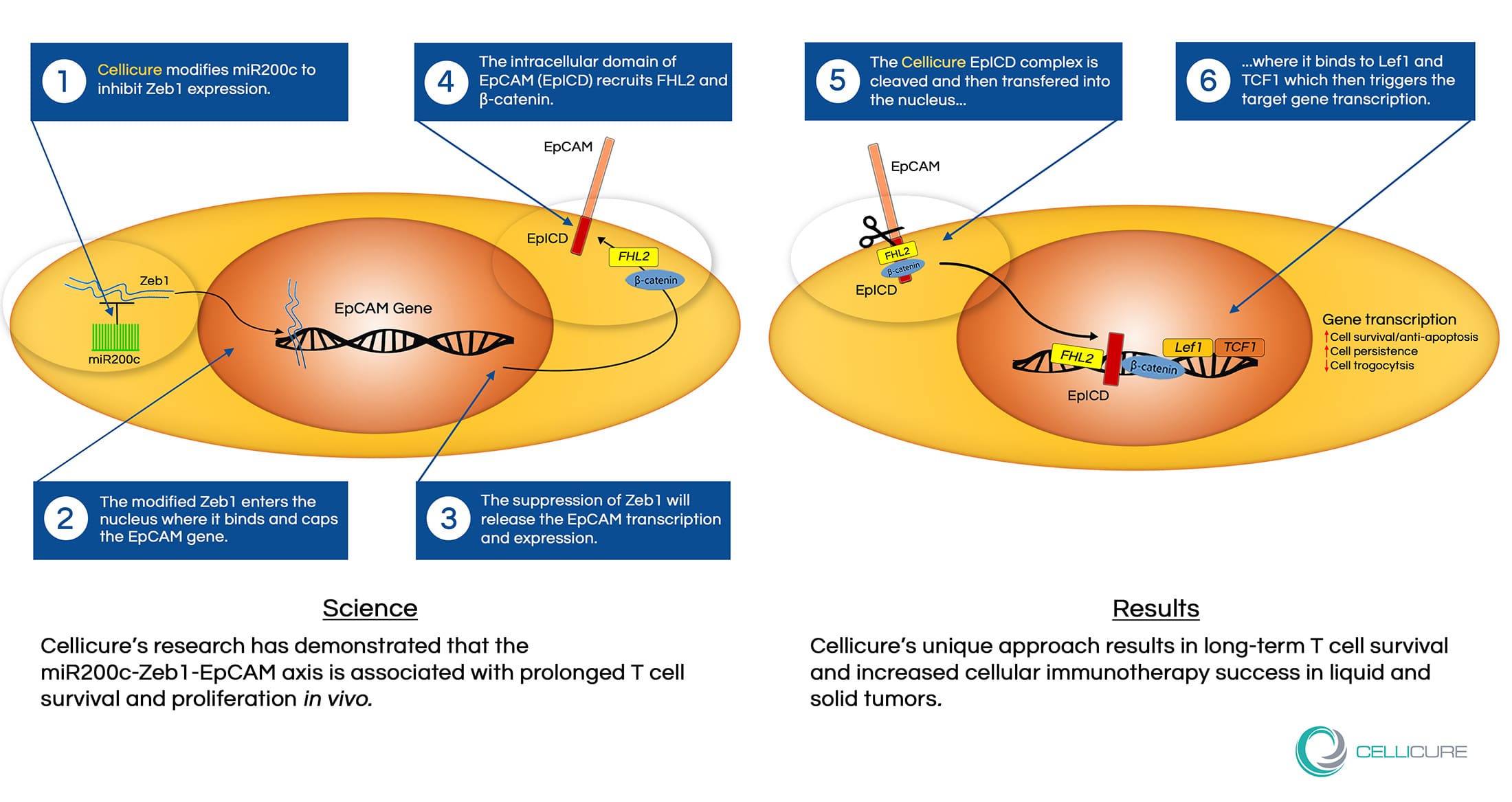 Genomic miRNA "Trogocytosis" screening and RNAseq and ATACseq analysis have demonstrated that the miR200c-Zeb1-EpCAM axis is associated with prolonged in vivo T cell presistence. miR200c suppresses the expression of Zeb1, a zinc finger and homeodomain transcription factor that binds, caps, and suppresses the EpCAM gene causing a decrease in EpCAM transcription.
Suppression of Zeb1 results in an increase in EpCAM transcription leading to the EpCAM intercellular domain recruitment of FHL2 and β-catenin. The recruitment then forms a complex that translocates to the nucleus with Lef1 and TCF1 triggering target gene expression. This process mediates cell survival leading to long-term cellular proliferation in vivo as well as improved T cell immunotherapy in liquid and solid tumors.