CAR-NK therapy builds upon allogeneic NK Cells ("Natural Killer")
providing the NK cells with the information necessary to recognize, target, and destroy cancer cells. CAR-NK technology is proving to be a superior alternative to CAR-T, with many advantages such as multifunctionality, low toxicity, and universal patient applications, i.e., not patient-specific.
CAR-NK Sources and Application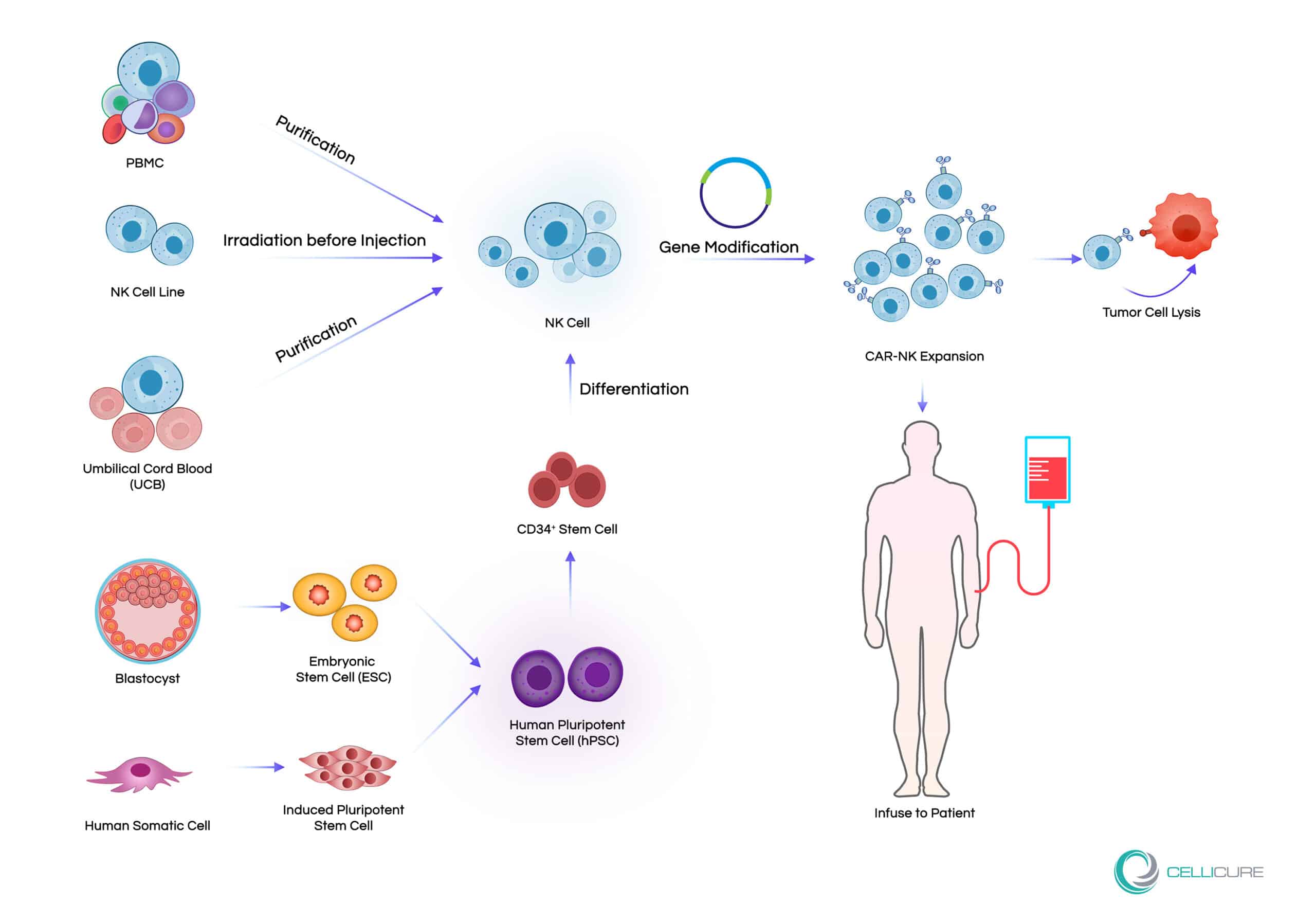 CAR-NK: Challenges and Cellicure's Solutions
Cellicure csCAR vs. Classical CAR
The classical CAR backbone is composed of 4 components:
Single-Chain Variable Fragment (scFv)
Hinge
Transmembrane/costimulatory signal (signal 2)
CD3zeta activation signal (signal 1)
(See Classical CAR graphic above)
Current solutions do not effectively overcome the NK cell inhibitory receptor signal barriers.
Based on NK biology and NK receptor signaling properties, Cellicure has developed the "Complete Signaling CAR (csCAR)" solution. 
This innovative technology overcomes the challenges of the receptor cell barrier by deploying the patented and innovative signal 3 and 4 elements as well as our own hinge and transmembrane domain. 
Cellicure Renewable NK (reNKTM) vs. Classical NK Cell Therapy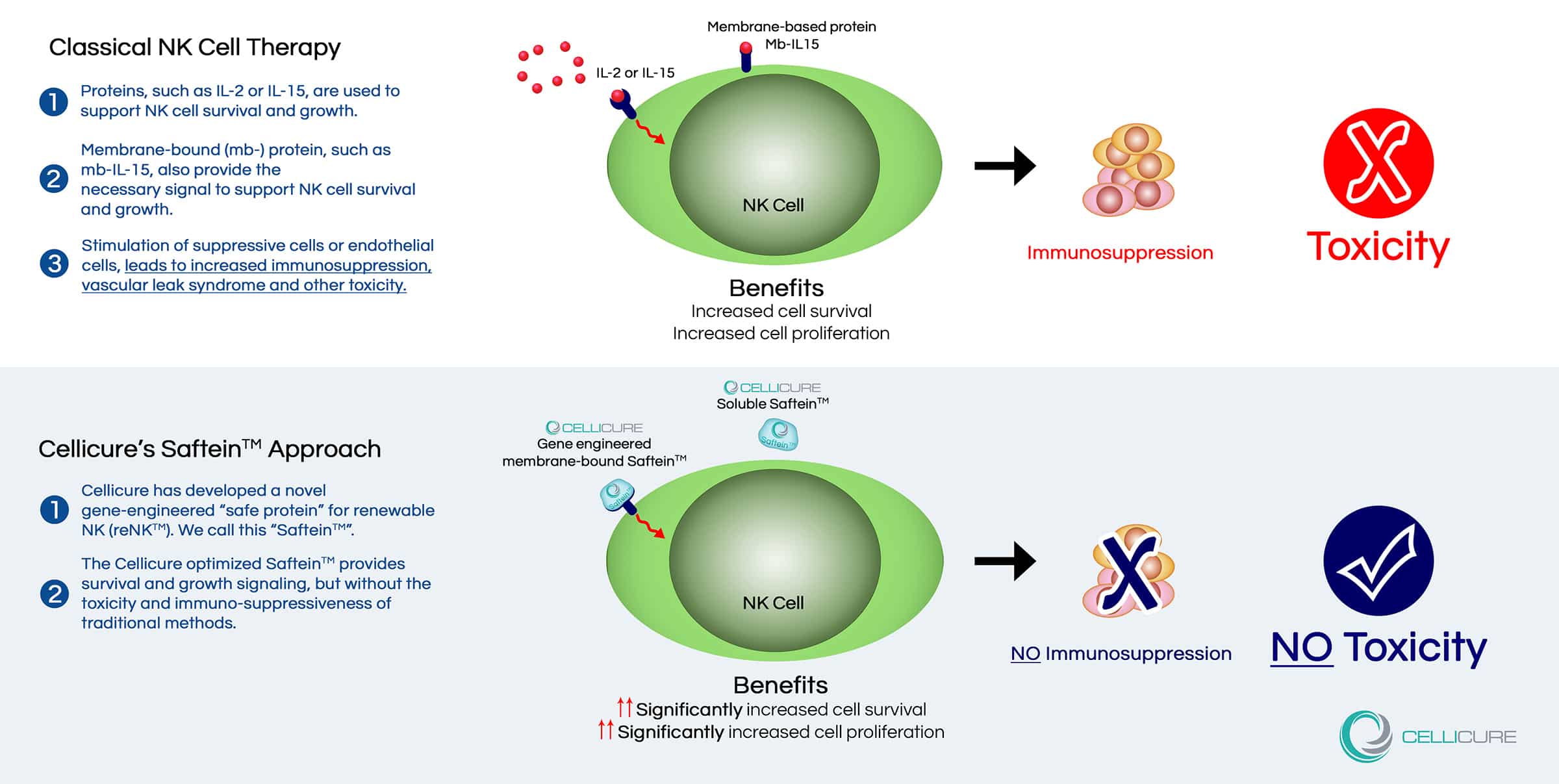 Traditionally, NK cell survival and growth require cytokine signaling such as IL-2 and IL-15. Membrane-bound (mb-) cytokines such as mb-IL-15 and other receptors also provide sufficient signaling to support NK cell survival and growth. However, the side-effects of these cytokines include immunosuppression and toxicity that leads to reduced efficacy or failed therapy.
Cellicure has developed an innovative, gene-engineered "safe protein" called "SafteinTM," for renewable NK (reNKTM) cells.
Expression of Cellicure's membrane-bound SafteinTM on the surface of NK cells supports NK cell survival and renewal that is equal to or better than current cytokine-based treatments. SafteinTM does not cause the toxicity and immunosuppression issues commonly seen with cytokine use.
NK Expansion System (Effic-NKTM)
Current in vitro NK cell expansion includes adding PBMC feeders or aAPC (tumor cell) feeders to purified NK cells in addition to cytokines. The issue with this approach is low efficacy of NK expansion using these cell types.
Cellicure has developed an innovative NK cell expansion system (Effic-NKTM), which is feeder-free, and has a simplistic culture setup.
Cellicure's Effic-NKTM system has a high cell expanding efficiency. Most importantly, the final Cellicure NK product achieves a high cellular yield with intact functionality.